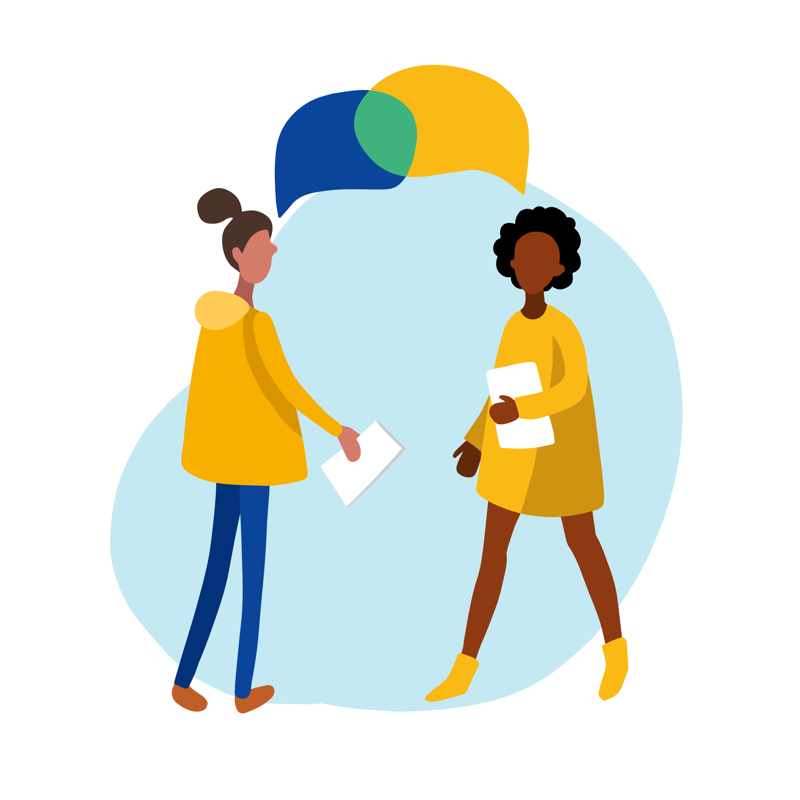 Flexibility continues to be a priority in today's workplace, and there are now multiple options to choose from when trying to achieve that highly sought-after work-life balance—remote work, flex time, unlimited paid time off, and now—job sharing. Such arrangements are actually desired to the extent that a lack of flexibility is the most common reason a millennial would quit his/her job. 
Those looking to cut back on hours but stay in their careers might benefit from a new(ish) sort of arrangement known as job sharing.
Workers of all ages have reasons for taking one of these more adaptable arrangements, like
What is job sharing?  
Job sharing is a work arrangement in which two (or more) employees split the time, workload, and pay of a full-time position.
According to the Society for Human Resource Management (SHRM), approximately 19 percent of organizations allow at least some employees to work on a job share basis. However, with the aging workforce population and the desire for more flexibility, this statistic is slated to grow. 
Type of job share arrangements
The most basic job share arrangement involves splitting the work time and work load 50/50, but job shares can be arranged for the employees who need them. For example, one employee might work 25 hours a week and the other could scale down to just 15. Employees may also have the option of always working separately or spending a few overlapped hours during the week together to collaborate and remain consistent across channels. 
Two other types of job sharing are:
Job sharing vs. part-time work
You may be thinking that job sharing sounds similar to part-time work, so what are the major differences between this and part-time employment?
A job share arrangement is a form of part-time work in that employees work less than 40 hours per week. However, many traditional part-time positions consist of administrative and support tasks, and part-time employees could be passed up for promotions and advanced responsibilities due to decreased time in the office. 
With job sharing, there is more continuity in the role, which means employers often get more from the work and employees may see more career progress—there's less stopping and starting for both employer and employee.
The reality of a part-time job may seem like squeezing in a full 40 hours a week into half the time. With job share, employees are more likely to find balance in the amount of work they put in. When one worker is gone, they can be assured that shared duties will be addressed even in their absence.  
Advantages of job sharing
For employees
For employers
Downsides of job sharing
For employees
For employers
Tips on finding a job share position and making it work
Job share positions are not the most easy to find when you're career hunting through typical channels. Most aren't explicitly advertised. A little more research will be needed to dig them up or find out if your current company, or company you're pursuing, offers a job-sharing program. Many companies may list this kind of arrangement on their employee benefits page, others will need to be found by talking to an HR representative. 
When proposing the idea to a new employer, you should already have a partner in mind. Bring it up early in the interview process. Submit your resumes together along with a joint cover letter that explains the benefits of tackling the work as a team. Let them know if you've worked together before—ideally you have—and outline the results of your work together. 
If you're proposing the idea to your current employer, set a face-to-face meeting to discuss the new arrangement. Let them know why you need more flexibility and talk about the partner you have in mind. If you don't have a partner in mind, discuss ways you can assist in the search. Work with your employer to create a plan for filling the role and splitting the work. 
It's important to understand that an employer may turn down your job-share request—it is a non-traditional arrangement. Come to the table prepared with answers to potential concerns, and be upfront with details on how you plan to split the time and workload. 
Tips for mastering your job share