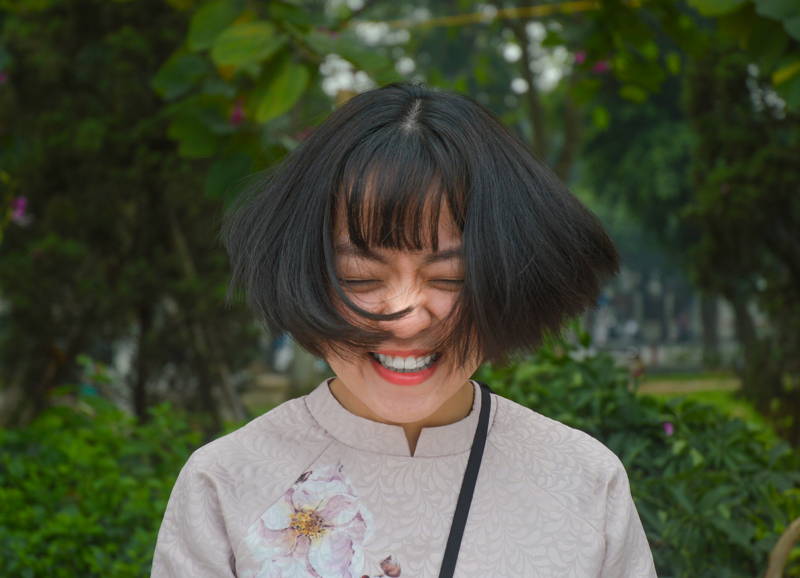 You're officially on the job hunt for the first time. Congrats! The first step is to write a great resume that shows employers what you have to offer.
Here's your step-by-step guide to making a resume for your first job.
1. Know what your resume is for
You want your resume to do three things: 
Yes. You'll tailor your cover letter more than your resume, but you'll want to make sure your objective statement is suited to the job and you may want to carefully phrase or highlight specific past duties and responsibilities for that role.
2. Gather all the basic info you need
This is the basic info you'll need to build your resume. Most of it you'll know off the top of your head, other bits, like dates and awards, you may have to go digging for. 
Read more:
3. Write a resume summary or objective statement
This step is optional. But using one of these can make it easy for potential employers to scan your resume as they sift through the digital pile, but if you're using it only to fill up space, skip it. 
A resume summary is a quick digest of your experience thus far that makes you qualified for the position. Because you're looking for your first job, your professional summary will likely be short or focus mostly on completed training or education.
An objective statement tells the reader what you want in a job, and it might also include information about your experience and education thus far. 
How long should your resume be?
When you're writing your first resume, it can be tempting to just fill up the page. But we recommend focusing on quality instead of quantity. No one will expect you to have a three-page resume for your first job.
Standard convention is that a resume should never be longer than a page, but in reality your resume should be as long or as short as it takes to clearly list relevant experience. At this stage in your career, "relevant" experience can be interpreted liberally. 
Given that you're entering the workforce for the first time, one page will likely be enough. If you've gotten some work experience while school, don't be afraid to use more than one page.
Don't make your resume long for the sake of being long. If you're including the lemonade stand you ran when you were a kid just to have the longest resume in the stack, we suggest you do some editing.
4. Summarize your work experience
In the work experience section, employers will want to know what jobs you've had and what your responsibilities were. They'll also want to know if you were given any promotions or recognitions. Work studies and internships count here. 
Example: Internship
Example: Showing a promotion
What if you don't have any work experience?
If you're making a resume for your very first job, it is likely you have little or no work experience. 
That's okay! There are plenty of other things an employer will be interested to see on your resume.
You can include part-time jobs, babysitting gigs, tutoring gigs, freelance work, work-studies, sports teams, community organizations, Greek life memberships, or even volunteer experience to show your future boss what it is you've been doing. 
In lieu of jobs, you can highlight include education, volunteer experience, special skills and notable accomplishments. Your future employer will likely understand that you're short on work experience. This is your first job, after all.
5. Summarize your education
This section is pretty simple to build out. They want to know where you went to school, what you studied, whether you got a degree, whether you graduated, and when. 
This is the section where you can list any scholarships and academic honors you received and any honor societies you were involved in. You can also mention here if you played a sport associated with the school.
Don't forget any "soft" honors, like recognition from the chancellor or dean.
What if I didn't finish school?
If you haven't finished yet, but all signs point to your graduating, put a projected grad date. Employers know how to read this. 
If you dropped out of school or had to take a break or are currently on a break, indicate this either in a bullet point or in your cover letter.
Whichever is more robust and relevant to the job you're applying for. For example, if you're applying for a job as a software developer and you have a degree in software engineering but your only work experience is as a DJ at the college radio station, list your education first or more prominently. 
What if I don't have a college degree?
No problem. There are plenty of great, well-paying jobs out there that don't require a college degree. Depending on the position you're applying for, an employer might not be looking for or expecting a college degree. 
Do include the education you do have such as a high school diploma, associates degree, paraprofessional training, or any technical certifications. If you are applying for a job that says a college degree is preferred, don't be discouraged. A resume that creates a positive first impression can still be chosen for an interview. Just be prepared to show off all the knowledge you do have, even if it didn't come from a college or university.
6. Summarize your extracurriculars
You can label this section: Extracurriculars, Volunteer Experience, or Community Involvement, etc., or any combination of those.
You can lay out this section just like your work experience section.
Note: You can use this same format to list publications too.
7. List your certifications 
Employee of the month is not a certification. (Sorry.)
You can put your certifications of formal training completed in a section all their own, or you can lump this in with your education—up to you. List the name of the certification, where you obtained the certification (optional), and when you received it.
Certified Nursing Assistant (CNA) – 201
Certified Meeting Professional (CMP) – 2019
Resume writing quick tips