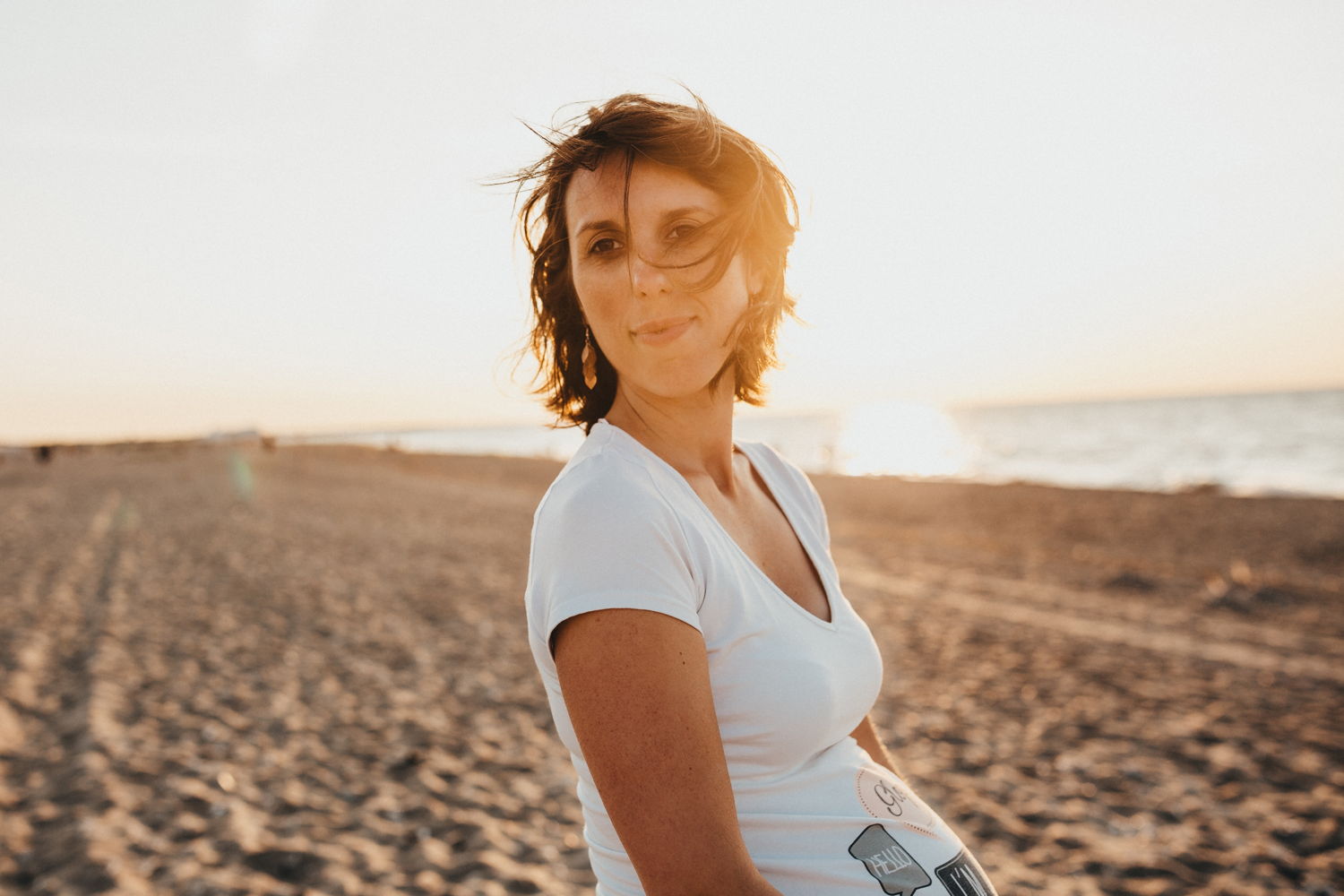 Photo courtesy of Xavier Mouton Photographie
It's completely normal to feel stressed during your pregnancy. Pregnancy means big changes in your life, even if it's not your first child. Working a full-time job doesn't usually help alleviate that stress, nor does all that prep that comes with having a baby.
But it's alright. There are things you can do to reduce the stress you're feeling. Here are seven of them.
1. Get sleep
Being pregnant can make it difficult to fall asleep and stay asleep, which that's totally normal, and getting good sleep can help you relieve the stress that comes naturally with pregnancy.
Here are some pregnancy sleep tips, thanks to the Mayo Clinic and What to Expect: 
2. Ask for help
Chances are, the people around you are looking for ways to help, but they just don't quite know what you need. 
Maybe your coworkers have offered to throw you a baby shower, but what you really need is someone to provide meals or help with childcare for your other children. It's okay (and good) to ask for what you need. 
Women still take on the bulk of childcare and household duties in the U.S., even if she has a partner, even if both of them work full-time. So, enlist your partner, your other children, your friends, or extended family to help out where you need it—so you can worry about alleviating stress (see what we did there?).
3. Make space and time for moments of peace 
Watch something funny. Netflix and relax with your baby bump.
4. Talk about what you're experiencing
Pregnancy brings up a lot of emotions, many of them totally new. It's good and right to talk about what you're feeling. 
5. Make a plan for your maternity leave
Knowing that you'll be able to time away from work after giving birth can be a stress reducer. While paid maternity leave is a reality for few in the U.S., that doesn't mean you don't have options for taking time away (or maintaining some income) after the birth of your child. 
Here are some resources on parental leave and how you can take time away from work:=
And before you leave, make a plan for your absence during maternity leave so you know that work has been squared away and you can focus on what's important.
6. Know your finances 
Money and finances are the most common stressors among Americans, according to the APA, and have been for decades. Having a baby is a significant financial responsibility, and taking control of your finances can go a long way in busting that stress. 
Simply making a plan for the next few years can set your mind at ease. And you don't have to pay big bucks for a private financial advisor, either. Simply make an appointment at your bank of credit union, nearly all of which provide free or nearly free financial advice to clients, and The Foundation for Financial Planning offers free financial services to families who qualify. If you would like to find a financial planner, you can check out The Association for Financial Counseling and Planning Education.
7. Get moving 
Exercise is a proven stress-buster, so let's get moving! Exercise during pregnancy can also help you sleep better, improve your mood and energy levels, and reduce backaches, constipation, bloating, and swelling.