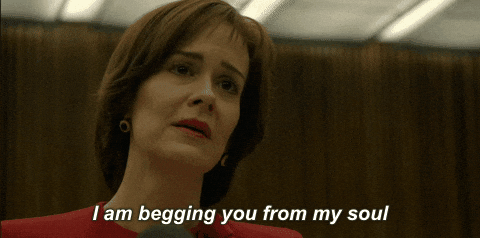 Are you allowed to just ask someone for a job? Ummm, not really. You can't come out of the blue and just ask for a job, but there are ways you can professionally let a company know that you want to work there.
How not to ask for a job
This advice also applies to in-person networking situations. Unless you are 100 percent sure you can effectively convey the phrase Hi, can have a job? as the joke that it is, do not risk it. In fact, just avoid saying it all together.
It can also be tempting to drop a Soooo, did I get the job? at the end of a job interview. Nope. Don't do it. Walk out with a smile, a thank you, and a handshake.
How to ask for a job
So if you aren't allowed to say the question aloud, how are you supposed to ask for a job? Well, you aren't. But there are definitely ways for you to let a company know you are interested in bringing your skills and talents to their organization.
Make connections
Start by making connections at the organization you're interested in. If you don't know anyone at the company personally, try doing some light, professional internet research. Peruse LinkedIn and reach out to new connections with whom you have something in common. Did you work at the same company in the past or go to the same college? Maybe you're members of the same professional organization or belonged to the same sorority. If so, reach out.
If you are able to meet some contacts in person, possibly at an industry or networking event, go up and introduce yourself. Instead of outright asking for a job or prying to see if there are any job openings, drop a couple of hints that you are familiar with the work their company does.
Or mention that you're looking. 
Express interest
While you shouldn't expect to be handed a job, don't be afraid to let your contact know you're interested in the company.
Try writing a letter of interest, the professional version of Hey, can I have a job? Sometimes called letters of inquiry, letters of interest are a way to let an employer know that you are interested in being a part of their team, even if you don't see any job openings that fit your experience or goals. As you write your letter, be sure to include your area of expertise, why you are impressed with the company, a classy name-drop any connections you have at their company, and a PDF of your resume. 
For more tips about writing a letter of interest check out our guide:
Informational interviews
Another way to express your interest in a company, or just to gain more information, is to ask for an informational interview. An informational interview is an opportunity for you to grab a coffee with someone at your dream company and ask them all about the work they do. For advice on asking strangers—or at least casual acquaintances—to have a chat, check out our tips:
Once you snag the informational interview, be sure to prepare. We can help you come up with the questions that will give some insight on what the company is actually like once you're inside: