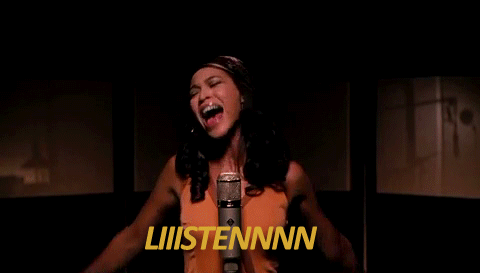 The podcasting industry is saturated right now, but for good reason: Podcasts are a perfect silence-filler for long commutes, during workouts, and while you're doing chores around the house. Basically, any time. Some of our favorites are both witty and offer practical advice. They're also, of course, mostly about women.
Secrets of Wealthy Women
Ever wanted top-secret insight into the life of high-powered female execs? Look no further. Each episode of this podcast features a different executive or entrepreneur talking about self-development, communication skills, budgeting, and all things professional. Hosted by Veronica Dagher, these tips can help every powerful woman become just a bit more powerful. 
The Fairer Cents
Being Boss 
If you've always had an idea for your dream business but have never really known how to make it a reality, this may be the podcast for you. The hosts, friends Emily Thompson and Kathleen Shannon, hone in on the many aspects of successful entrepreneurship and inspire their listeners to engage with and cultivate their creative sides. From financial advice to mindset training to social media promo tips, these women cover all of the fundamental bases of entrepreneurship. The witty banter is an added benefit. 
Goal Digger
Jenna Kutcher, the host of Goal Digger, runs a "seven-figure empire" out of her own home while also being a mom, a wife, and just super badass. Between work and family, working women have to juggle a lot. Goal Digger discusses these challenges and how to mitigate them, making it the perfect podcast for any woman trying to be more efficient both in and out of the workplace.
Women at Work
How can a woman assert herself in a male-dominated industry? What can she do to better navigate sexism, ageism, and other challenges of the corporate workplace? How important is networking, finding female mentors, and negotiating to overall success? These are the kinds of questions dealt with on the Harvard Business Review podcast Women at Work. Featuring guests from the corporate world, these conversations are super informative for any female professional. 
Modern Love
Dear Sugars
The Sugars—Cheryl Strayed and Steve Almond—offer all the advice you never knew you needed. From learning how to practice better self-care to handling rocky relationships, this podcast tackles every aspect of both a woman's personal and professional life. Although Dear Sugars isn't producing new episodes anymore, their emphasis on empathy throughout is something that continues to resonate.
Where Should We Begin? 
Where Should We Begin? provides fresh, effective strategies for all kinds of conflict resolution. Whether between romantic partners, friends, colleagues, or family members, therapist Esther Perel's podcast provides a haven for resolving all sorts of tough issues. Listeners cite their personal relationships changing for the better because of this podcast. It's definitely worth a listen.
The Guilty Feminist
Stuff Mom Never Told You
This podcast is research-driven, exploring questions of "what it is to identify as female," femininity, and feminism through studies and current events. If you're drawn to evidence-based discussion, and are interested in women's issues, this may be the right podcast for you. 
Hysteria
If you're opinionated and passionate about feminism and today's political issues, Hysteria is a great podcast to check out. Erin Ryan debriefs the week's news— the good, the bad, and the ugly—as it relates to women's issues. Hysteria's focus is on politics, culture, and today's trends, adding new dimensions to the feminist perspective. Hilarious as it is, you're bound to learn a lot from this one, too.