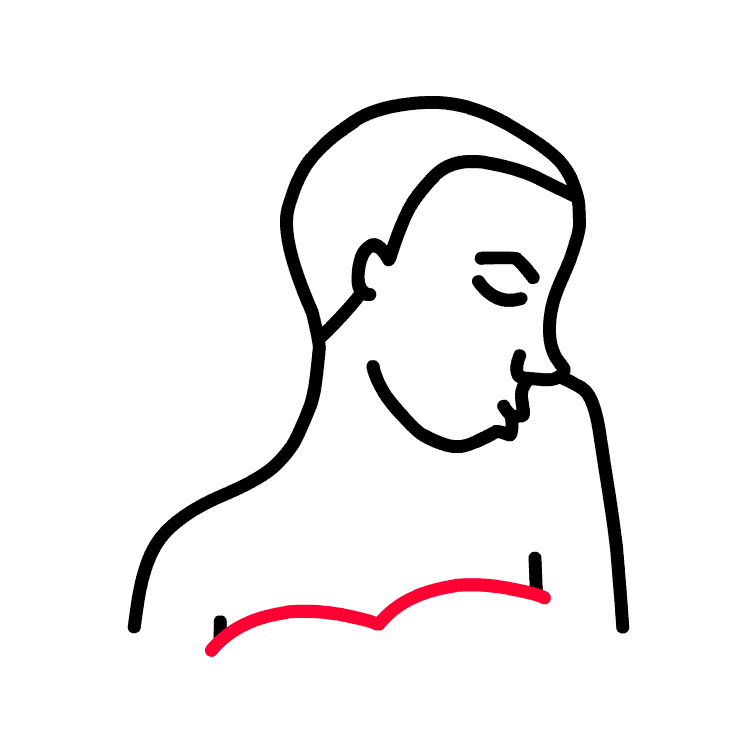 Image courtesy of Laura Salaberry
We are often our own worst critics. So when it comes time to complete a self-evaluation for work, it can be difficult to know exactly what to include. Should you talk yourself up and gloss over flaws? Should you be honest and upfront about areas of improvement? What if imposter syndrome creeps in and illuminates all of your perceived weaknesses?
A self-evaluation is your chance to bring attention to your accomplishments at the company and to talk about your work goals and how your supervisor can help you achieve them. 
Here's your guide to writing a thorough report, plus a few helpful examples to get your creative juices flowing. 
Preparing for the self-evaluation
Get a little background
Before you start writing, collect the materials you'll need to reflect on your performance, like a list of quarterly goals, monthly benchmarks and status reports, and the feedback you received in the previous review. If you keep a work journal—which might include things like positive client feedback, specific sales or engagement stats, or challenging situations that you dealt with—grab that too. Assemble all your notes and review them thoroughly and honestly.
It's not a bad idea to glance over previous reviews from managers, then use similar criteria to craft your self-evaluation. 
Create an outline
Challenge yourself
Self-evaluations aren't just a chance to pat yourself on the back—your employer is expecting an honest analysis of your strengths and weaknesses. Don't be afraid to challenge yourself with a few questions, like:
While you should use the evaluation to showcase why you're a valuable part of the company, it's also wise to show that you aren't afraid to admit when you're wrong or where you stand to improve—and can use those mistakes and challenges as a chance to grow. 
Writing your self-evaluation
Focus on a handful of your strongest accomplishments
Instead of spending time touching on every single thing you did right, focus on two or three particularly strong examples. Try to pick examples that can be backed up with data.
Connect your accomplishments and goals to larger company goals
Link your accomplishments and strengths to the company's goals or culture. For example, if the company values innovation, mention original ideas you've brought to the table or implemented. If the company values a positive work environment, discuss ways you contribute to an inclusive work culture. 
Stay positive
You will need to talk about mistakes and areas for improvement in your evaluation, but use positive language to do so. For example, you might talk about a project that didn't go to plan, but then follow it up with the plan you created to avoid similar mistakes in the future. Maybe you bombed a potential client phone call, but were able to win one more chance to pitch them. 
If you haven't yet addressed challenges, show them your plan for making them right in the future.
Make it only about you
Don't throw anyone else under the bus for your mistakes. Maybe you have a toxic coworker who interferes with your work, but it's best to bring that problem directly to your supervisor in a different conversation instead of using it as an excuse for your poor performance. 
Set goals
Take some time to make it clear that you're thinking critically about how you can improve your performance and the company too. Identify your goals and lay out a plan for achieving them. 
Ask questions
You can use this time to ask your supervisor about growth opportunities. Want to learn more about SEO? Take a coding class? Attend a major conference and make a few connections? What about making a concerted effort to get a promotion? Now is the perfect time to make a case for why both you and the company would benefit from furthering your skillset. 
Ask for help
Give your self-evaluation a thorough review
Before turning in your self-evaluation, make sure it's typo-free. Consider having a friend or trusted coworker take a look at what you've come up with, and ask if they have any suggestions, whether it be adding another accomplishment, adjusting your tone, or tweaking your areas of growth. 
3 self-evaluation examples
Project manager: focusing on accomplishments
Sales associate: recognizing flaws
Content writer: goals moving forward