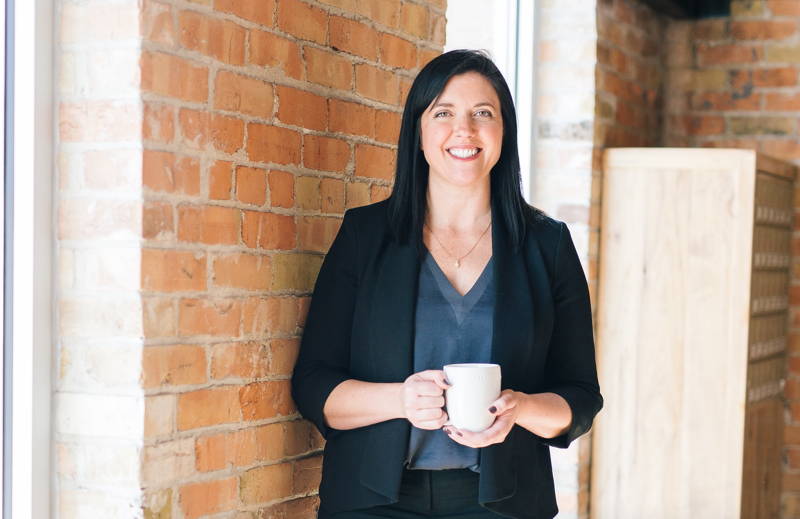 Image courtesy of Amy Hirschi
If you're job searching, career fairs are a great place to start. You'll get to learn more about dozens of companies, ask recruiters all of your burning questions, and the recruiters will get to put a face to your name. 
But your work isn't done after you leave the career fair. The most important part is ahead of you—sending a follow-up email to the recruiters post-fair. This is your chance to reiterate your interest and keep your name top-of-mind when opportunities arise. 
When to follow up
Even if the company doesn't have any immediate openings, you should still follow-up quickly with the recruiter to express your interest in future opportunities—within one to two days. That way, the meeting is still fresh in their mind, and you'll be at the top of their inbox when they receive a flood of emails from job hunters. 
If you don't hear back immediately, don't freak out. You aren't the only one who sent an email (the competition is stiff) and/or the recruiter may be traveling or busy. Be patient while the recruiter sifts through messages, and follow the 3×3 rule—follow up no more than three times, at least three business days apart. Your goal is to be persistent, not annoying.  
What to say
Your email should be professional, specific, and polite. In order to improve your chances of getting a response, mention how you met, restate your interest, and give them your contact information and resume again. And if you can, give them another reason to remember you, like a stellar portfolio, a one-sheet of your sales record, or links to articles that reference your work. Whatever you do, don't bluntly ask for a job. And finally, make sure your email subject line is clear—something like, Jessica Brown Career Fair Follow-Up is perfect. 
 &
Two career fair follow-up email templates
Template #1 – Expressing interest in a specific position
Template #2 – No open position