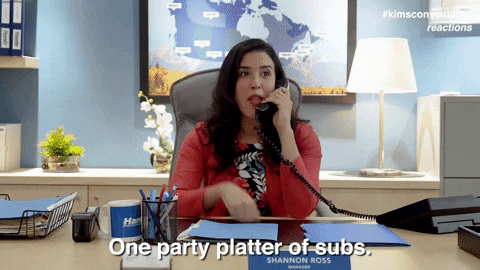 An array of aromatic plates, bad knock-knock jokes, and lots and lots of laughter—the recipe for a fun and memorable company potluck is simple. But packing a good dish can be an inconvenience since it's hard to keep most dishes warm until lunchtime, and it's not always possible to reheat food in the mini kitchen. 
Luckily, there are tons of mouth-watering dishes that can live in the fridge until lunch or be left out at room temp. A word of advice—skip the Brussels sprouts and deviled eggs. Yes, they're tasty, but no one wants to work in a funky-smelling office afterward. 
Here are 19 easily prepped potluck ideas for work
1. Sriracha-lime corn salad
This recipe is simple yet flavorful—it's the perfect potluck dish to make last-minute with a handful of easy ingredients. 
2. Guacamole with charred jalapeño and scallions
Spruce up your average guacamole with some charred veggies. Buy some tortilla chips on your way into work and keep your guac wrapped up in the fridge. 
3. Burmese chicken salad
Your office will deem you a recipe queen for this dish. For an extra crunch, add in a handful of chopped cucumber.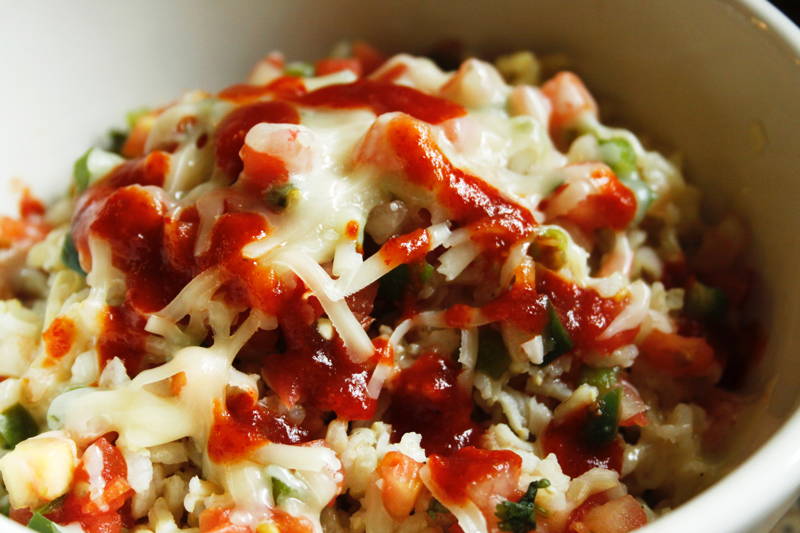 Image courtesy of Stephen Vanhove
4. Smoked cashew salsa
Sounds unusual, but this three ingredient smoky, nutty salsa is a great office potluck pleaser that you can make a week ahead. 
5. Bacon-wrapped dates
Transport your coworkers to a traditional Spanish tapas restaurant with these easy and indulgent bacon-wrapped dates.
6. Parmesan and mustard pinwheels
These crispy little golden brown pinwheels can be thrown together in ten minutes and will fool your coworkers into thinking you're a pastry wizard. 
7. Antipasto salad
Skip the fancy shmancy wooden platter and throw all of your favorite antipasto components (think salami, sweet peppers, fresh mozzarella, artichoke hearts…) into one bowl with a lemony, garlicky dressing.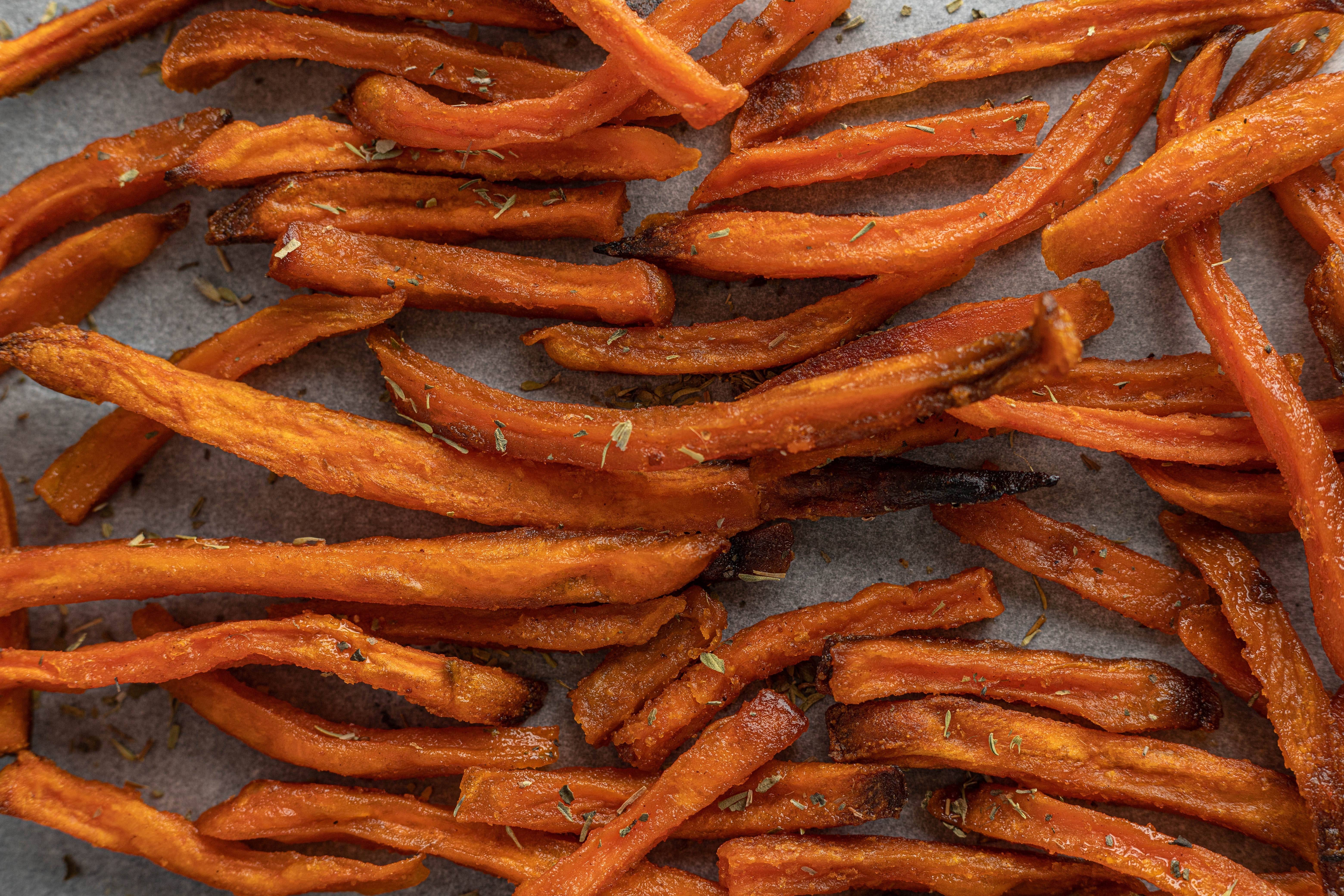 Image courtesy of Sarah Gualtieri
8. Chickpea vegetable bowl 
This savory veggie bowl with peanut dressing is sure to be a crowd pleaser, and it can be left out at room temperature until lunchtime. 
9. Butter-braised fingerling potatoes
Butter + potatoes = recipe for employee of the month. These bite-sized fingerlings are crispy on the outside, creamy on the inside, and full of herby, lemony, buttery-flavored goodness.
10. Sesame noodle salad
This cold noodle salad stays good in the fridge for up to four days. Hello, lunch leftovers (if it's not all devoured at the potluck, that is). 
11. Chocolate chess pie
This very easy famous ooey gooey pie could pass as brownie batter's slightly more baked cousin. Check out this southern favorite that keeps best at room temperature.
12. Sweet potato fries
Sweet potato fries are a great potluck snack. They're an easy finger food, simple to prepare—and addictive.
13. Low-country pickled shrimp
Whip this up the night before the potluck and let the shrimp pickle overnight for at least eight hours.
14. Chex muddy buddies
Whether you call them muddy buddies, puppy chow, or another name, these crunchy peanut butter and powdered sugar treats are a classic potluck hit. 
Image courtesy of Izabelle Acheso
15. Chocolate chip cookie cake
This cookie cake is ridiculously simple and is easily transportable to your office potluck. Plus, baking it will actually help you unwind after work. 
16. Marinated Manchego
This five-ingredient showstopper needs 12 hours to marinate and chill, so make it the day before and forget about it in the fridge while you tackle the rest of your to-do list. 
17. Cacio e pepe chips
These can easily be made the morning of your potluck. Throw some chips in the oven with cacio e pepe (cheese and pepper) and bake for four minutes. 
18. Creamy kimchi dip
This super easy peppery dip is crazy delicious and is ideal after a short stay in the fridge. 
19. Garden pesto pasta salad
This refreshing pasta salad that highlights seasonal veggies and herby pesto will be a potluck crowd favorite.