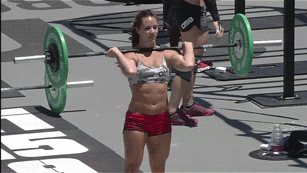 One of the most commonly asked interview questions is, what are your strengths? 
It helps to know exactly what you're good at and how it relates to the job before you walk through the door so you're ready with an answer. It's time to get your brag on and show them how well suited you are for the position.
Why you're being asked about your strengths 
If an interviewer asks you what your strengths are, they're assessing your ability to do the job. Plain and simple. 
If your strengths align with their company's values and needs, they're more likely to recognize that you're a great addition to the team. It also helps to show your understanding of the job and your self-awareness.
So, what should I say?
If you're not sure what your strengths are, take some time to write down what you're good or what you enjoy at and how that could translate into workplace strengths. 
These strengths can be hard or soft skills. Hard skills are things like spoken language fluency, specific certifications or trainings, whether you know how to implement specific processes, whether you know specific software, etc.—something that can be measured. Soft skills, which cannot be measured, are things like communication, interpersonal skills, conflict management, leadership, empathy, listening, problem-solving, organizational skills, and adaptability.
Your answer should be truthful and relevant to the job you're interviewing for. Read the job description closely to find what they're looking for in a candidate: management experience? A coding language? Customer service skills? Research methodology?
Build your answer around the qualifications you possess.
What should I not say?
Anything untrue. Don't say just what you think the interviewer wants to hear and don't stretch the truth. 
How to form your answer
Tell a story
Showing your strengths with anecdotes is one of the best ways to demonstrate what you're good at. If you're vague, you'll sound uncertain about your own abilities, which won't give your interviewer much faith in you.
Show your passion
This advice rings true across most interview questions, and it applies here too. Showing why you're proud of your strengths, and why you've taken time to hone those skills, shows how much you care.
Focus on the job you've applied for
When you're asked what are your strengths? remember that the interviewer wants to know how well you could do the job. Link your strengths back to essential requirements from the job description, or core abilities you know the employer is looking for.