Born and raised a Tar Heel, Cara Hutto is a culinary aficionado and zealous writer consumed by wanderlust. She's passionate about women's issues and interviewing inspirational women in her community.
Olivia Benson is one of my all-time favorite TV characters. As the lead on Law & Order SVU—the show tied for longest-running scripted drama in US television history—Mariska Hargitay absolutely crushes this role.
I grew up watching the show and continue to watch rerun after rerun, and this character's admirably sensible demeanor undoubtedly shaped my views on bravery, hard work, and stress management. Her ability to calm down any character on the show speaks to me. She's is an incredible listener and always goes to any length to protect victims.
Benson's character throws herself into her work, championing victims who feel voiceless or fear their story won't be believed. Her own past dealing with sexual violence and her attitude toward it proves that strength and fragility aren't mutually-exclusive. Olivia's the one who makes a difference in people's lives, the one who really catches the bad guys—all while not taking any crap in her male-dominated field.
Hargitay's impressive work on screen translates into her real life mission. She's the founder of the Joyful Heart Foundation, an organization with the mission of supporting survivors of sexual assault, domestic violence, and child abuse.
Without further ado, here are 10 quotes to live by from the brilliant Mariska Hargitay and her character Olivia Benson:
Olivia Benson says…
1. "Once you tell your story, it can be empowering."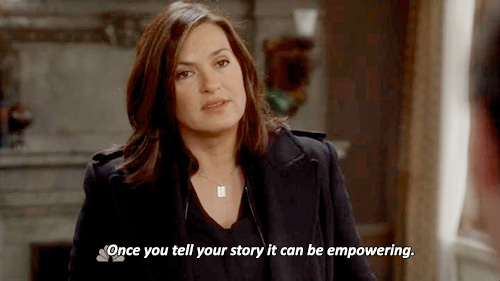 2. "Everybody changes every day, and some things are more devastating than others, but we never are the same, and there are two ways to deal with these changes: you either accept them or you fight them like hell all the way."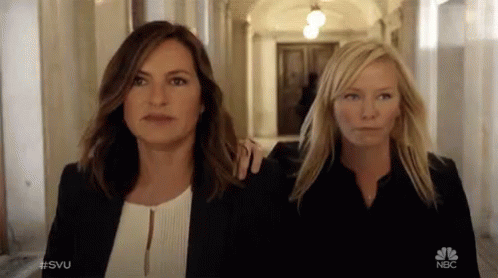 3. "Some things, you can put them behind you… But they do change you."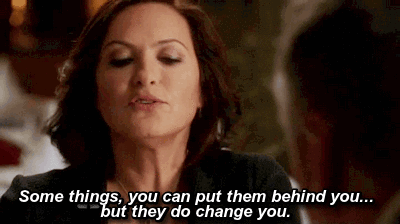 4. "Healing begins when someone bears witness. I saw you. I believe you."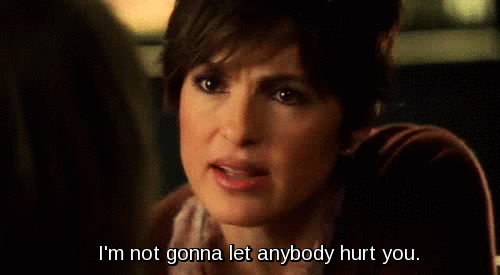 5. "I don't need anybody to hold my hand."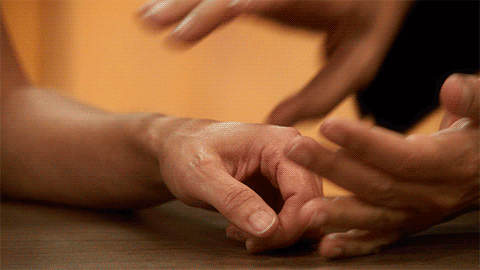 Mariska Hargitay says…
6. "I am grateful that I didn't let fear get the best of me. It only holds you back from possibilities and greatness."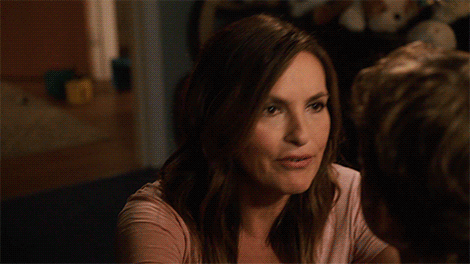 7. "No one can tell you who you are and what you are made of, only you yourself know what you are made of, and only you yourself can do the work to become who you want to be."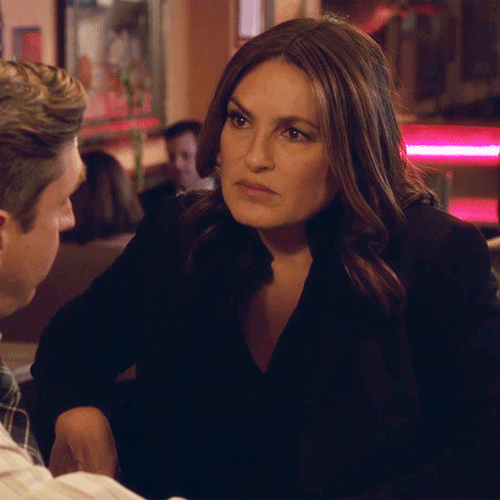 8. "There's so much that you can get mad about. Out of self-preservation, I focus on being grateful."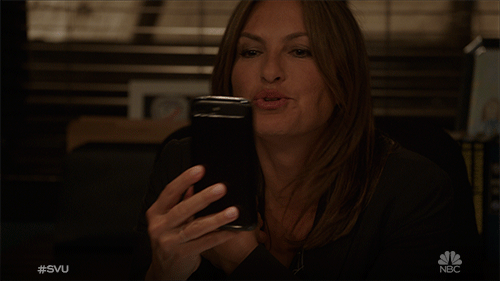 9. "Your body is not who you are. I don't think women should label themselves based on the way they look. What about defining yourself by a different kind of measurement? What about your heart, your soul, your compassion, your generosity, your strength and your power? There are so many other things to focus on besides your waistline."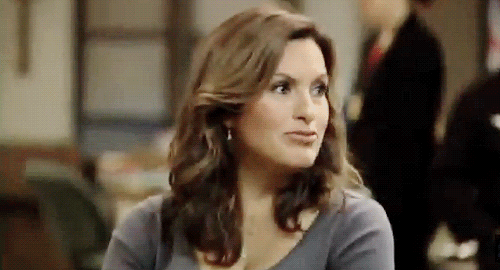 10. "No one can take away your pain, so don't let anyone take away your happiness."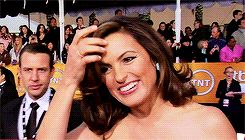 For more empowering quotes from amazing women, check out these InHerSight posts:
12 Reasons Sansa Stark Is the CEO of Our Dreams
16 Daenerys Targaryen to Use on Your Haters
15 Insanely Relatable Hermione Granger Quotes
20 Quotes from Badass Women to Remind You How Awesome Women Are
10 Olivia Pope Quotes to Get You Through the Week
11 Powerful Shonda Rhimes Quotes to Live By