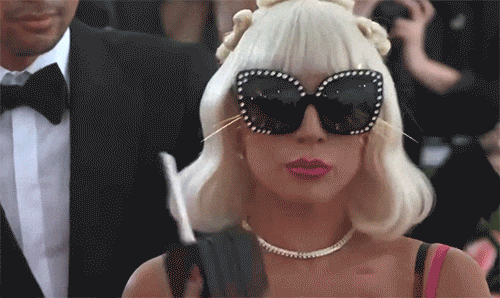 The phone interview is one of the first contacts you'll have with a potential employer in the hiring process. Usually, a phone interview is conducted by a recruiter or hiring manager as a way of screening the first round of candidates. The call typically lasts no more than 30 minutes, but is valuable time that both you and the employer can use to suss out whether you would make a good match.
Because phone interviews are typically shorter than in-person interviews and provide you a chance to make a first impression, pressure can be high.
No worries, though. We know all about phone interviews, including the questions you'll be asked—and the ones you should be asking. Let's go.
All the phone interview questions they'll probably ask you
Tell me a little about yourself.
You've already sent them your resume and cover letter—what more could there be to say?
When they ask this question, hit the high points of your professional experience that qualify you for the role. Let's say the role is for PR manager: You might reiterate how you got started in the field and why, what you love about it and how you continue to hone your skills, a few of your top accomplishments (i.e., I work on the accounts of the agency's top four clients), and what got your attention about this potential role.
Here's an example answer:
I've been in PR and media relations for about three years. I started at ACME Corp as an intern shortly out of college and was hired on full time at the end of that internship. Since then, I've been able to work on ACME's key client accounts and personally manage all of the influencer campaigns for those brands. I've found that taking ownership of this has been the best part of my career so far—I love creative negotiation and serving as liaison between brand and talent. When I saw that your company is hiring a PR manager for its family-focused consumer brands, I knew I had to reach out. It seemed like the perfect opportunity to grow my career and offer up these sharp negotiation skills I've gained at ACME.
What you are not obligated to say
You're not obligated to say anything about your personal life, like whether you are married or have children (or whether you plan to do either), your race, your gender, sexual orientation, age, disability, or anything else that may identify you as a member of a protected class. That's personal information, and it's actually illegal for an interviewer to ask you about these things at any point in the interview.
What do you do in your current role?
Summarize your current role, but provide more details of your responsibilities than they might find on your resume—how you've taken on more responsibilities in your role, the finer points on some accomplishments, etc.
Here's an example:
I'm currently the event sales specialist at a four-star resort. When I started, I was primarily assisting the sales director in managing her accounts and learning the ropes, but I'm two years in and I now manage my own accounts. Usually as many as four at a time. I also now work directly with our event planning team. Right now, we've just provided a proposal to ACME Corp., a consumer products leader, and I'll personally be handling the business aspects of their quarterly meeting should we close the deal. The best part is I get to see happy customers a lot of the time, and when they're not happy—I get to be the eleventh-hour problem-solver. That's a great feeling.
Why are you looking for a new job? / Why do you want to leave your current job?
The answer to this phone interview question might not be a positive one. Whether you're looking for a new job because of a hostile work environment, a horrible boss, lousy pay, lazy coworkers, discrimination, impossibly long hours, or perhaps you were passed over for a promotion, know that you can be honest, but resist the temptation to be negative.
You might say things like:
There's a lot of ways you can answer this question, so we wrote the guide:
Why do you want to work here?
The way you answer this interview question can indicate to the interviewer whether you're the right fit for the company and the role.
You can frame the answer a few ways
Tell them what you have to offer the company:
I want to work for your company because I feel like I could really put my skills to use. You mentioned earlier that you want this person to grow the department. I manage a team of three in my current role, and as a team we've increased efficiency by 15 percent. I believe that my leadership experience is exactly what your business needs right now.
You can talk about how you hope to grow your career:
I love the work I've been doing at ACME, but I believe your company offers better opportunities for growth—I love your management training program. I'm eager to grow my skill set and feed that back into your organization.
Or you could identify a common mission or values:
I love that your organization's mission is to advocate for refugees in the local community. This is a cause I believe in, and I want the chance to work for a company whose mission keeps me up at night.
There's no single correct answer to this question, but there are wrong ones. Need more help?
What do you hope to get from your next job?
This question is aimed at identifying whether the company is a good fit for you. Maybe you want the opportunity to manage a team, perhaps the chance to travel 50 percent of the time. Maybe you need a job that allows you to work remotely or provides flex time.
While this isn't necessarily the time to list off everything you hope to find in a new position, you should mention the non-negotiables. By being candid as early as possible, you can ensure that this position can actually give you what you need and want.
What are your salary requirements?
No one likes to talk about money, but this is a question you'll likely be asked in a phone interview. The recruiter wants to get a sense of whether they can afford you—if your requirements is $90,000 and their budget allows for only $70,000, you're out of their price range. Getting this out in the open could save you—and them—a lot of wasted time.
There's always a temptation to quote a lower number in an effort to stay in the running for the job, but if you quote low now and increase it later, there's a chance you'll be ruled out.
Need help knowing what to say when they ask about salary requirements in a phone interview? We have a guide for that:
When would you be available to start work?
This question doesn't mean you've got the job. They're simply getting a sense of your availability should you keep moving through the interview process, keeping an eye out for answers like, I'll be out of the country for the next two months!  
Answer the question honestly. If you are going to be out of the country for two months, tell them this. If they really want you, they'll likely be willing to wait.
Do you have experience with X, Y, or Z?
In the early stages of any interview process, the recruiter or hiring manager needs to make sure that you meet the basic requirements of the role. For example, if you're a data analyst, they may need someone proficient in SQL.
In order to be prepared for this question, you should comb the job description carefully, making note of any hard skills mentioned.out a copy and have it ready, with notation on any "gaps" in your experience or knowledge.
If you don't have the skill or experience listed, be honest about it. They may be asking because it's preferred, not required. If this is the case, you might say, I'm not proficient in SQL, but I'm familiar with the basics. I'm a fast learner and eager to add new skills to my toolkit.
Are you willing to relocate? 
This doesn't mean you'll definitely be asked to move, but you should still answer truthfully. Here's a guide on how to talk about whether you're willing to relocate for a job.
Are you interested in talking to the hiring manager?
If they ask you this question, that's a good sign: They likely to move you on to the next round. Simply answer truthfully, which might be yes, no thanks, or, could I ask you a few questions first?
Do you have any questions for me?
Always ask questions. It shows that you've done your research on the position and that you're proactive in your job search. The interview process is just as much a chance for you to interview the company as it is for the company to interview you.
But because phone interviews are usually brief, you may not have time to ask all your questions.
Here are some questions you might ask in a phone interview:
How to close the phone interview
There are a few things you'll want to do at the end of a phone interview.
If you've decided that the job or the company isn't exactly what you're looking for, say so. There's no use wasting their time and yours continuing to interview for a job you don't want.
If this is the case, you can say:
Sounds like the positions isn't quite the right fit for me. I'm looking for something that allows me to travel more / work directly with clients / take on more responsibility / etc. But I want to thank you for taking the time to talk to me today.
On the other hand, you might be even more interested in the job. If this is the case, you'll want to come away with a few things:
Finish by expressing your interest—let them know you're still invested:
Thank you so much for your time today. This sounds like a great opportunity. I'm still very interested in continuing the conversation—seems like we'd make a great fit.
What to nail that phone interview? There's a guide for that, too.